SKATE
The Bay is Nebraska's only indoor skatepark that is open to the public. Our 12,000 sqft park is open 6 days/week and boasts programming that ranges from Skate School to large scale, annual skate competitions.
LEARN TO SHRED
Skatepark Open Skate Hours
Monday | CLOSED
Tuesday – Thursday | 5 – 9 p.m.
Friday | 5 – 10:30 p.m.
Saturday | 1 – 10:20 p.m.
Sunday | 1 – 5 p.m.
Weekly Schedule
Please see our events page for our weekly schedule, and to pre-register for Open Skate, Skate School, and upcoming skate events.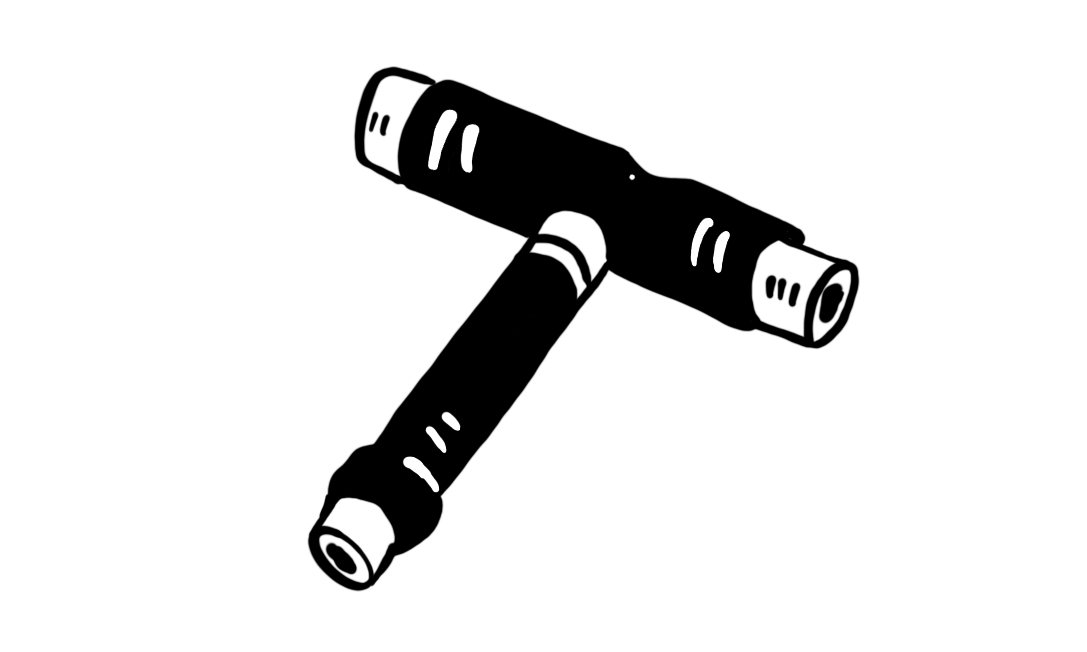 Rentals
Board Rental – $5
Helmet Rental – $5
*Board and Helmet rental Included with Skate School and other programs, where specified.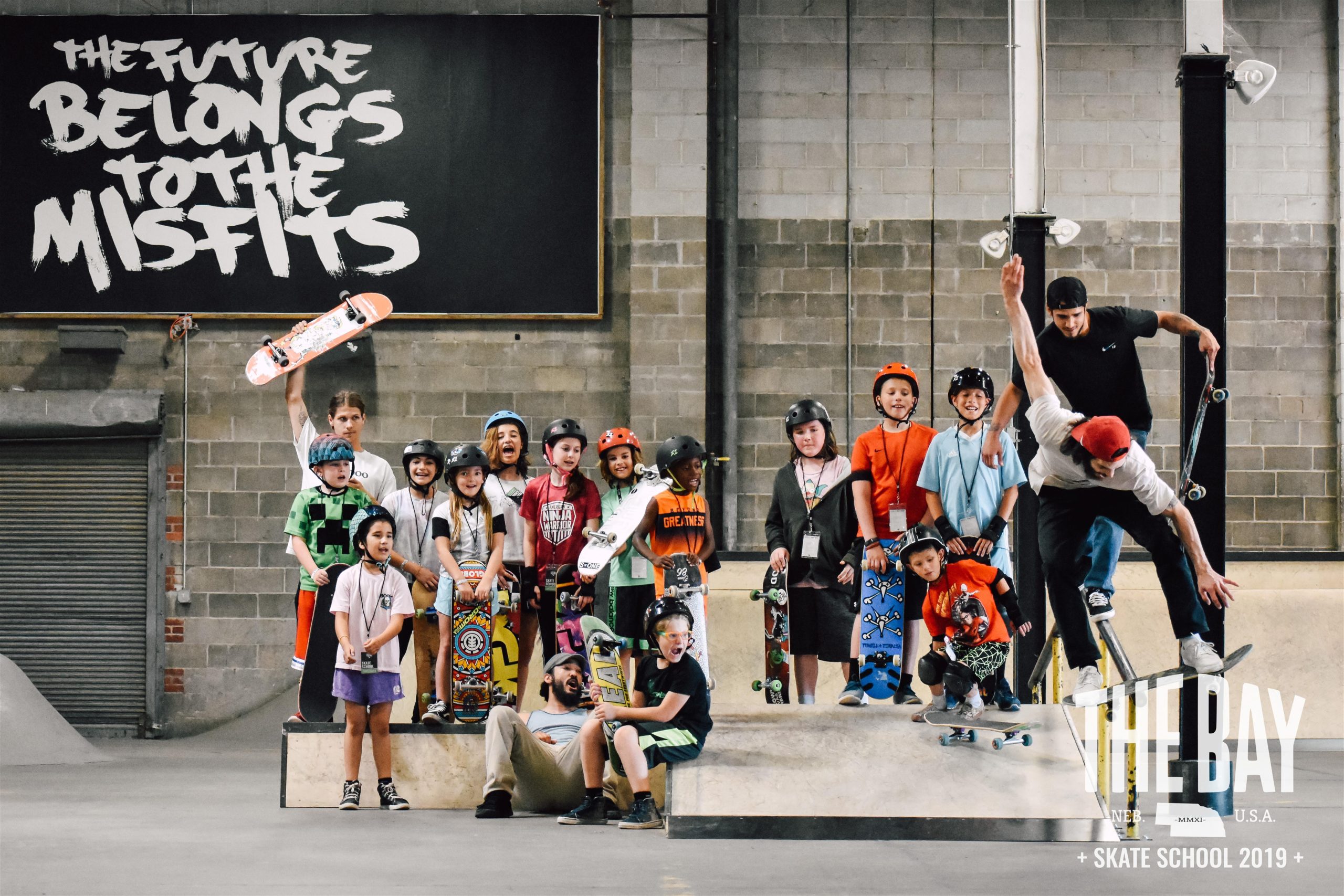 SKATE SCHOOL
Skate School on Saturday mornings is the best way to hone your skills on a deck. With curriculum designed to teach anyone between the ages of 4-16 how to skate like Tony Hawk, Skate School continues to grow immensly. Our trained (and CPR certified) instructors guide students through an exciting array of skills and tricks that will focus their attention and keep them engaged in a new craft.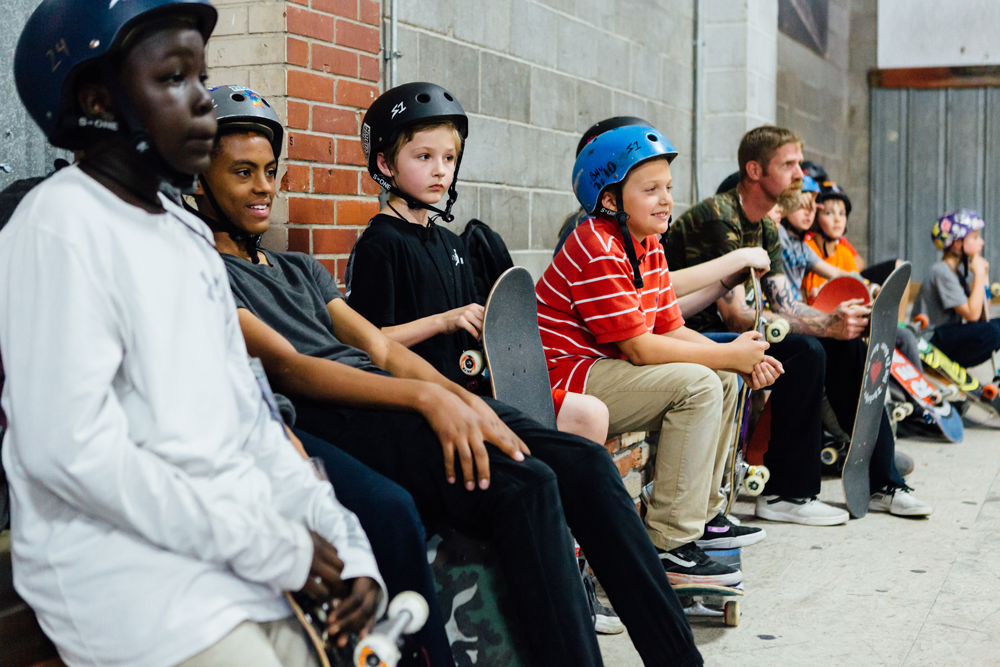 SKATE CAMPS
Skate Camps at The Bay are an extension of our Skate School curriculum and the perfect way to spend your time during breaks from School. Camps are offered during summer, fall, winter and spring breaks for all Skate School skill levels.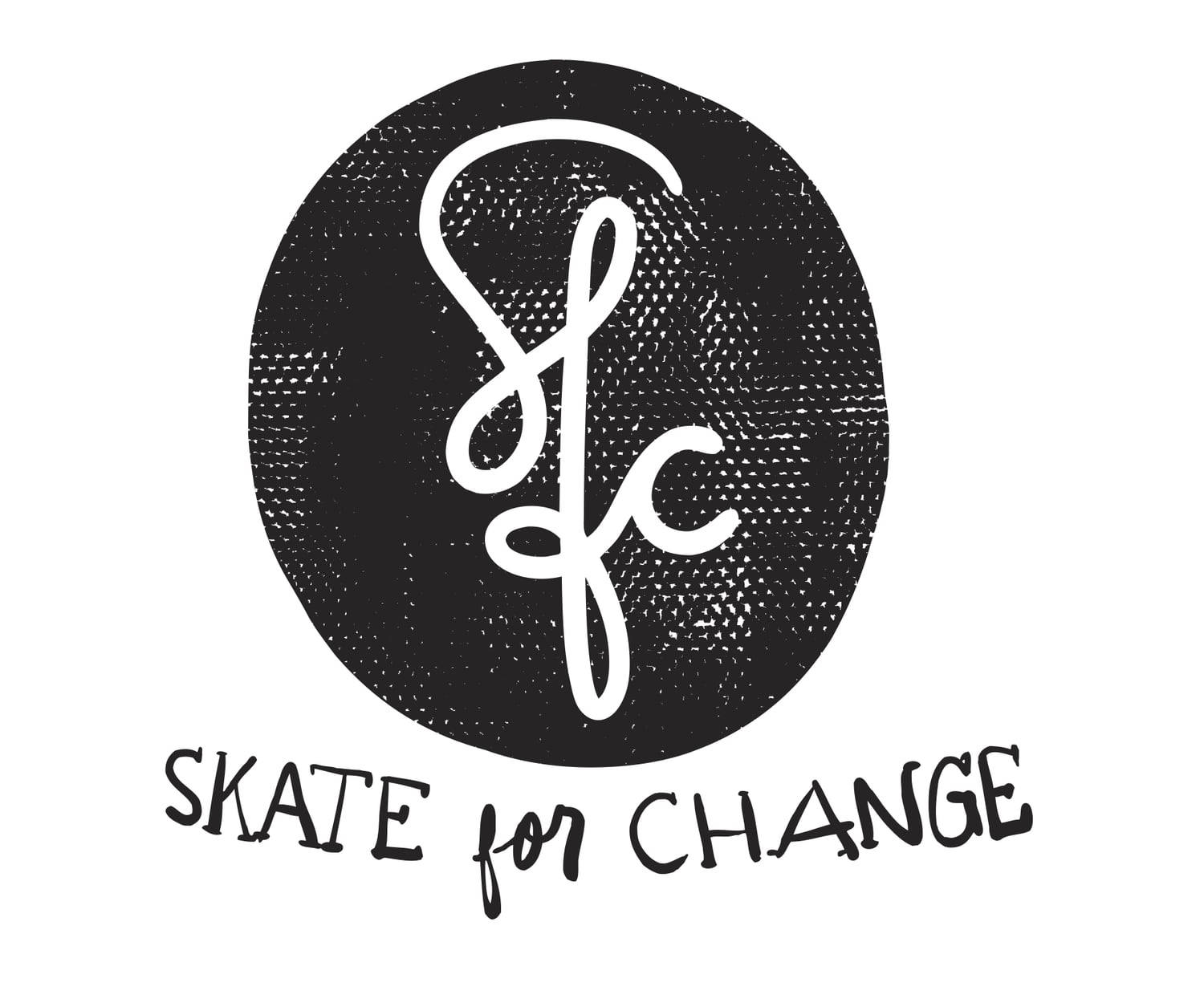 SKATE FOR CHANGE
Skate For Change is a global movement that mobilizes skaters in cities around the world to improve the communities in which they live by distribuing hygiene kits, water, and food to people experiencing homelessness. The Bay is proud to support and partner with Skate For Change to make a difference in the Lincoln community.
Stay In Touch
Join The Bay newsletter to stay up to date with the significant work being done at The Bay.