VENUE
The Bay is one of the state's only dedicated, all-ages concert and performance venues, providing an amazing experience for musicians and music lovers of all ages.
PERFORMANCE CALENDAR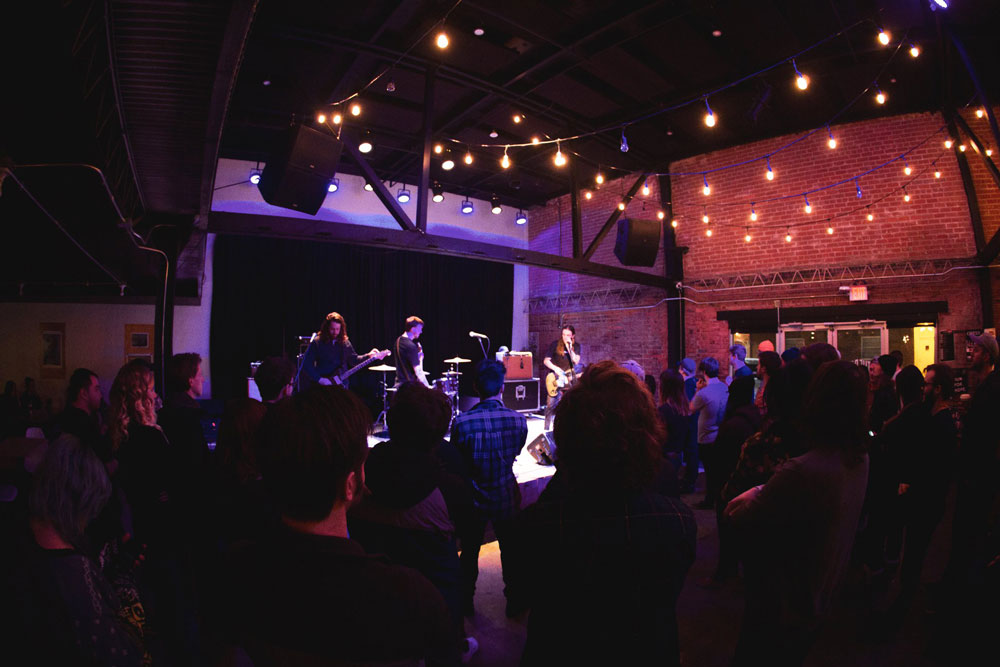 BOOK A SHOW AT THE BAY
The Bay's venue, an entirely custom performance space just off the skatepark, is equipped to host all ranges of shows and performances, including: theater; comedy; poetry; music and more!
All Access Music
The all-ages music venue at The Bay hosts tons of shows and events throughout the year and AAP holders have free admission to all of them – they can even bring a friend, if they want. If it's not a show, the venue is used as a learning and creation space in conjunction with our digital arts lab to get hands on experience in various fields in the music industry through workshops and classes – all accessible for free by passholders.
Stay In Touch
Join The Bay newsletter to stay up to date with the significant work being done at The Bay.