COVID-19 UPDATE
To protect the health of our community, we're following local and national guidelines in our COVID response. Effective Monday, June 21, masks are optional for youth and vaccinated adults at The Bay and Goldenrod Pastries..
The Bay is still open for limited, pre-registered sessions only. Please, do not show up to The Bay without first registering for a specific session. You can register for sessions and events on The Bay's events calendar.



Goldenrod Pastries is open for regular business, 9 a.m.-3 p.m. Tues.-Sun. Visit the Goldenrod Pastries website or follow them on social media to learn more.
VENUE
The Bay is one of the state's only dedicated, all-ages concert and performance venues, providing an amazing experience for musicians and music lovers of all ages.
PERFORMANCE CALENDAR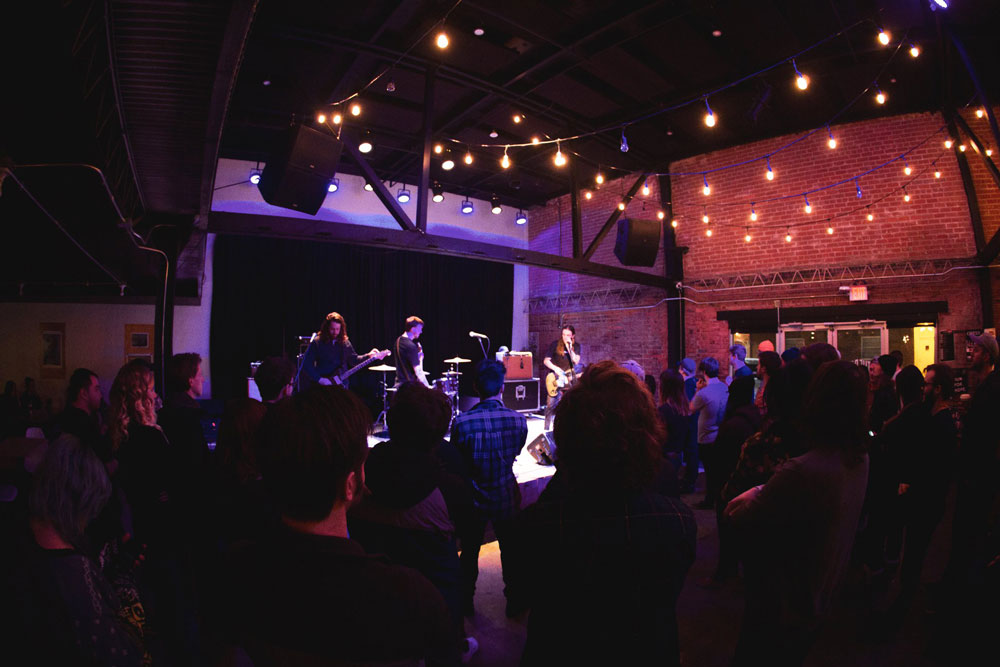 BOOK A SHOW AT THE BAY
The Bay's venue, an entirely custom performance space just off the skatepark, is equipped to host all ranges of shows and performances, including: theater; comedy; poetry; music and more!
All Access Music
The all-ages music venue at The Bay hosts tons of shows and events throughout the year and AAP holders have free admission to all of them – they can even bring a friend, if they want. If it's not a show, the venue is used as a learning and creation space in conjunction with our digital arts lab to get hands on experience in various fields in the music industry through workshops and classes – all accessible for free by passholders.
Stay In Touch
Join The Bay newsletter to stay up to date with the significant work being done at The Bay.